This month has been crazy tiring work wise and THEN I got sick and spent a bit of time in hospital, and as all chronic illness kids know, is the fun place to be.
I did manage to read a shit load more than I thought I would which is awesome!! I'm even past the half way point for my 40 book reading goal for the year!!!
Although my new mini goal is to try and read at least half of the books that I currently own before I head back to the UK for my masters in the fall. Which is actually a lot of books as well. So uh, that should prove to be an interesting challenge…

[img src: unknown]
TOOTH AND CLAW
by Jo Walton 🐲🏰📜
OK SO. I LOVED THIS SO MUCH. SO MUCH MORE THAN I THOUGHT I WOULD!! I say that because it was described as being a regency era novel but with dragons. So I was like, HEY. I love dragons!! Not much regency era stuff, but dragons are good enough for me. That being said, I do think it helps if you like historical fiction to begin with. Just because the dialogue and plot do read as dated victorian/regency novel.
First of all – I love love LOVE how Jo Walton writes!!! She's writing in this novel in a dated style with 18/19th century speech patterns and what not, and yet it doesn't feel like an 'old' book! Which I guess is obvious, but I was literally expecting a Jane Austen meets dragon novel. AND ALSO the world is so well built and developed that I almost, ALMOST wish that there was another book. But I don't, because I think it should be left alone. There are so little stand-alone fantasy novels out there that I'd be sad for this to turn into a drawn out series. Also it's pretty self contained so I can't see how it could continue and be just as good as the first.
So yes. Please read this book. It is so very good and so very well written and developed. ♥
 5 Books!
[img src]
REPUTATIONS
RELEASE: May 15 2016
by Juan Gabriel Vásquez
[TRANSLATOR: Anne McLean] 💬✒️👪
I don't really know how I felt about this one… It was interesting enough and thankfully short enough too, as I think any longer and I might have given up… Not because it was bad, but because I just couldn't really understand it??? I'm not sure if that is a fault of mine for not being 'intellectual' enough or simply not being from that culture – that is South American and hyper critical of the politics in my country especially when the risk of harming myself or others through that criticism is very real.
I did enjoy his writing style so I might have a look and see if his other work sounds interesting enough AND has been translated. Unfortunately I don't love him enough to attempt to read it in the original Spanish, unlike how I felt after reading Signs Preceding the End of the World by Yuri Herrera.
 2 Books!
THE SEA OF MONSTERS
[PERCY JACKSON & THE OLYMPIANS #2]
by Rick Riordan 🌊👁🌲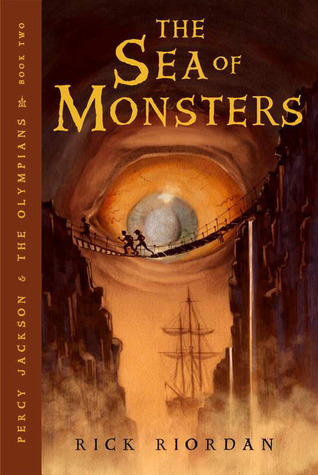 This one I remember was also made into a movie and it was actually this film adaptation that made me interested to read the books. First: the girl who was Zeus' daughter was called THALIA. Which sounds exactly the same as my sisters name, except hers doesn't have the H. Second: I wanted to know what were the implications of her 'revival' from the tree were!! And also third: I was starting to really get interested in this world of the Olympians and what not. Also: I thought that Nathan Fillion as Hermes was such a delightful casting. He totally suits Hermes from what re-tellings I've read of Greek gods and myths.
It was a bit more exciting than the first because the world has already been established, as well as the characters! Except now Percy has a half brother Cyclopes called Tyson. I love Tyson. I want to adopt him and tell him he is loved. LET ME LOVE YOU TYSON!!!
Sea of Monsters totally had the right rhythm going so that it flowed well enough from the previous installment. Like from the first series of a mini series TV show to the next. Like LAST TIME ON PERCY JACKSON AND THE OLYMPIANS blah blah blah, and then it jumps right into the story.
I'm also starting to really love the way Riordan writes and I believe the hype now. Sometimes when you're in your mid-twenties and life is terrible and you are tired and you just want things to be simpler because everything is Too Much, it's calming and relaxing to dive into a fun and easy book like these.
 3 Books!
THE TITAN'S CURSE
[PERCY JACKSON & THE OLYMPIANS #3]
by Rick Riordan 💀🎯⚡
First: WHAT THE HELL WAS THAT OH MY GOD WHAT KIND OF AN ENDING WAS THAT?!? HOW RUDE!!!!! I DON'T EVEN THINK MY LIBRARY HAS THE 4th BOOK!!!!!!!!!!!
Second: How does this series keep being so engaging and exciting and FUN book after book, with no changes in the rhythm of the action or dialogue or without it getting too boring or "kid like"?!? I'm impressed. Usually by now I'd get a bit bored of a series like this, mostly because the dialogue is repeating itself or trying too hard to still appeal to kids despite things getting messy plot wise, etc. But NOPE. NOT THIS SERIES.
This is way more action packed than the last and more intense too. Shit starts getting real and big things end up happening with the biggest coming at the very end. I really hope my library has the 4th book or I'm going to scREAM!!!!!!!
 3 Books!
MR. PENUMBRA'S 24-HOUR BOOKSTORE: A NOVEL
by Robin Sloan 📚👴🏼☝️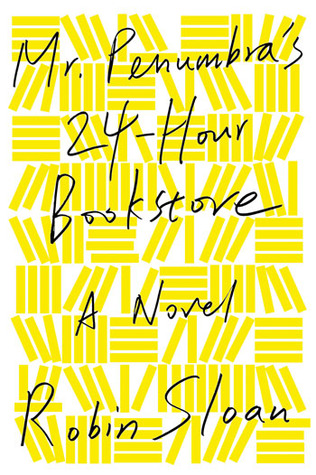 I LOVE BOOKS ABOUT BOOKS!!!! I NEED TO READ MORE OF THEM!!!
AAAHH!!! This was so whimsical but also still felt so real. If that even makes sense. Like the author clearly made it a point to talk about modern day things to remind the reader that this did not happen in the 70s or whatever, and it's not some fictitious location either. This was set in a very real place that is in our decade, maybe even 5 years. I think that really helped up the fantasy factor for me.
It was just so awesome. I don't know what else I can say without giving too much away, but the protagonist whilst – annoyingly enough – is another white dude who finds his manic pixie coding dream girl who works at Google, is also a god damn high fantasy nerd who also does graphic design, needs a job and ends up working at this dusty and almost empty bookshop. Thanks to his own boredom and curiosity, and enabling friends, he ends up digging into the bookshop and it's curious customers and falls head first into some weird shit that strangely enough, feels slightly realistic.
AGAIN I don't know how to explain it more than that without giving too much away, but if you love books, secret and strange societies, as well as enigmatic old dudes, you need to read this.
 4 Books!
CINDER
[THE LUNAR CHRONICLES #1]
by Marissa Meyer 🌜🛠👸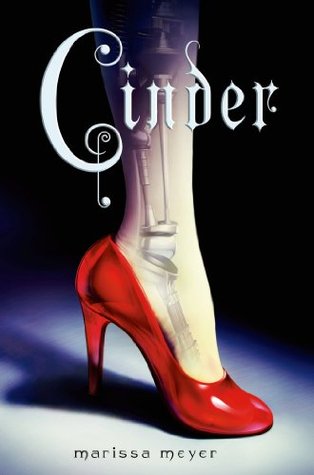 Ok so first off: SINGAPORE IS MENTIONED IN THIS!!! FOR LIKE A QUICK HOT SECOND IN THE VERY BEGINNING!!!! BUT STILL!!!!! WE ARE NEVER INCLUDED IN THE MAINSTREAM SCIFI FUN!!!!
Anyway….
What a fun SciFi romp this was!!! At first I was aware of the Cinderella parallels and it is kinda hard to forget it when every so often there's a quote from the original story at the start of each section… BUT as the story went on I kept forgetting that it was a re-telling because the plot started getting more interesting and less FanFic-y!!! Which is basically when the SciFi starts getting really cool and different to the kinds I've read before.
I guess my only problem was that it is very obviously a YA novel, so the dialogue is very Youth oriented. Yes I'm at that stage in life where anyone under 20 years old is a "youth" that is frowned upon for making too much noise… Also that I mean I GET why the decision was made to make Cinder white and not Asian like the rest of the commonwealth citizens, but also like, it kind of feels like a missed opportunity you know?? Or at least I'm pretty sure she's meant to be white, for spoilery reasons. But who is to say that others like her couldn't ALSO be Asian????? Right???!?!?
Well at least the prince is obviously Asian and I will fight anyone who tries to white wash him. Also he looks like the Filipino actor who played the prince in the Rodgers and Hammerstein Cinderella TV movie. You know the one with Whitney Houston and Whoopi Goldberg and Brandy as Cinderella???
YEP THAT ONE.
 3 Books!
INFERNAL DEVICES
[THE HUNGRY CITY CHRONICLES #3]
by Philip Reeve 🛠🕷🔫
I did not realise that this was the 'time jump' installment of the series until I started reading it. I didn't even bother reading the back of the book to get an idea what it was about!! Despite that it was just as fun and engaging as the last novel. I also feel like this one is a lot more intense than the last as there is more violence in it and things start getting Real really fast. Like everything will be going at a regular pace and things seem fine and then the next sentence things start going out of whack and shit hits the fan!!
The ending is sooo interesting and a good cliffhanger because it gives you juuuuust enough to make you salivate without actually being too satisfying. I NEED THE LAST BOOK ASAP SO I CAN FIND OUT HOW THIS GOT RESOLVED!!!! AND IT BETTER BE RESOLVED!!! OR I'LL BE SOOO UPSET!!!!!!!
Also: Makes me interested to read the prequel Fever Crumb as I wasn't really planning to, I just wanted to read this series and move on to other books. But I am very tempted now….
 3 Books!
VENGEANCE ROAD
by Erin Bowman 🔫🏜💰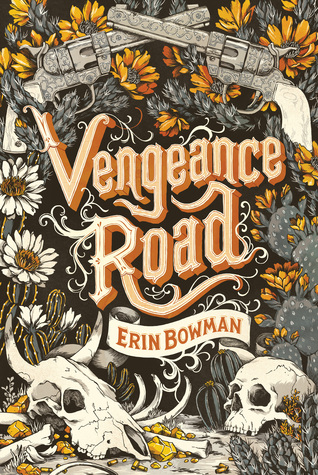 FIRST OFF: If you were not one of those people who really enjoyed the True Grit film, or Westerns and cowboys in general, then you should really not read this book because you will probably hate it.
THANKFULLY I WAS NOT!!! This was such a fun western romp!! I really really liked that everything was written phonetically so when you read it in your head, you could REALLY hear the accent and the lingo so it was as western as possible. I loved that sooo much!! I love it when authors do this because I find it sucks me into the world even more.
Apart from being a fun western romp it is also very YA, like Angsty Girl Meets Boy, Ends Up Falling For Each Other, etc etc. It was predictable, but it wasn't annoying. I'm too cynical and hardened to enjoy these "insta-love" type plots.
ANYWAY check this out if you enjoy westerns and feel like a change of pace from your regular reading schedule.
 3 Books!
THE GIRL FROM EVERYWHERE
[THE GIRL FROM EVERYWHERE #1]
by Heidi Heilig ⚓🗺🌺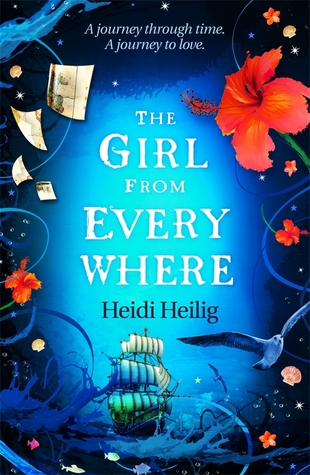 Ok so this book honestly confused me a lot in the first third or so of the story. Maybe I wasn't concentrating enough? I dunno. I was just a big confused as how the whole fantasy part worked. THAT BEING SAID, it all kicked up a notch and started clearing up in the second third which was good because I was starting to wonder if I would enjoy this at all…
Considering the massive hype for this book, I was sad to find out it wasn't 100% justified. I mean, all in all, this book is really fun! Once you understand what is happening and how. Maybe that's the point though? It is meant to be a bit twisty and confusing, as time travel heavy stories tend to be. Anyway, it confused me enough to knock off a star from whatever rating I had been planning to give it.
Despite all of this, the use of maps in the novel is a really inventive and fresh way to time travel!! I don't think I've read of a time travel story like it!! I also really enjoyed Heidi's writing style and appreciated the fact that she actually knew her setting extremely well, seeing as she lived there. Quite often authors choose these "exotic" setting for their novels and don't do the appropriate research or just stick to secondary research, and then the story reads like something is missing, like the atmosphere is off, or something like that. But that was not the case here!! I mean I know I live in Singapore right now, and the climate is not unlike that of Hawaii, BUT STILL. You could really feel the setting through her writing.
ALSO ALSO ALSO: Nix is a pretty cool lead character. She's a proper teenager in that she's figuring herself out and what not, for the majority of this book. So along with that awesome ending, I'm really hyped to read the eventual sequel to see where she and her father head off to next!!!
 3 Books!
WAKE OF VULTURES
[THE SHADOW #1]
by Lila Bowen 🏜💉🐺
I may have did a little not so silent squeal when I saw the shout out to #WeNeedDiverseBooks at the start of this… A DAMN GOOD SIGN IF YOU ASK ME. And despite the fact that the author is a white woman, this book really does deliver in terms of diversity.
First off – this is obviously a western. If you don't like westerns, like AT. ALL. You will probably find it difficult to get through this. BUT it is not as western as True Grit or Vengeance Road. Which means that even though the dialogue does read with the twang of a cowpoke accent, it's not like watching a classic "Squinty Clinty" film.
Now the fun part. THE DIVERSITY!!!! YES THIS IS A FUN PART. FIGHT ME.

[img src: unknown]
So without spoiling too much, the lead character is a female, but also not. Ya feel me? Nettie, is also half black-half native american. YEAH. I KNOW RIGHT? It doesn't even end there. There is also a pair of native american twins that Nettie befriends and who help Nettie out on this spoopy journey. Also there's a boy. But it doesn't happen like you think it does. Which is GREAT. TRUST ME ON THIS. There's also a shit ton of vampires, a siren of some sort, werewolves, a chupacabra or two and harpies. And a lot of horses. And burly cowboy dudes. And lady dwarves with beards!!!!!!!!!
PLEASE NOTE: Trigger warnings for this book, there are mentions of abuse and towards the end there's a rape scene, and even though it's not horrifically graphic, it could be hard to read for some. So please take note!!! It does end relatively quickly though.
When I finished this I wanted to SCREAM with joy because OH MY GOD!?! THIS WAS SO FUN!!!! WHY AREN'T PEOPLE TAKING MORE ADVANTAGE OF HOW FUN WESTERNS CAN BE?!?????? IT DOESN'T HAVE TO BE AS DRY AND DUSTY AS A GLASS OF WHISKEY IN THE ARIZONA DESERT!!! AND IT DOESN'T HAVE TO BE AS WHITE AS THE BLINDING HOT SUN!!!! THIS BOOK IS PROOF OF THAT!!! This book is TRULY proof that it is NOT THAT HARD at aLL to make diverse characters in any damn setting!!!
AHHHHH!!!! BASICALLY this book is a lot of fun and sooo easy to read!! Pretty sure I read it in like 3 evenings, so that's like 100 pages or so per session. SO YEAH. READ IT!!! I'm psyched that a sequel is set to come out in the near future!!!!!!!
 4 Books!
A DARING SACRIFICE
[AN UNCERTAIN CHOICE #2]
by Jody Hedlund 🎯🏰👑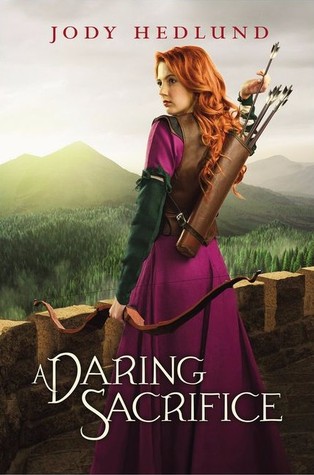 Full review has already been posted on this here blog and can be found HERE!
 2 Books!
AND 2 GRAPHIC NOVELS!!
THE LITTLE BLACK FISH
illustrated by Bizhan Khodabandeh
& written by Samad Behrangi 🐟🌊🗺
Full review has already been written and posted and can be found HERE!
 4 Books!
TAKE IT AS A COMPLIMENT
by Maria Stoian 💢💭😞
Full review for this graphic novel has already been written and posted, and can also be found HERE!
 5 Books!