So. April. It has come and gone… WASN'T MARCH LIKE, YESTERDAY!?!?
HOW DID WE GET HERE SO FAST????

[img src: unknown]
I guess it really is true that time starts zipping by the moment you turn 20…

[img src: unknown]
BLUE LILY, LILY BLUE
[THE RAVEN CYCLE #3]
by Maggie Stiefvater 👵🏼🔫✨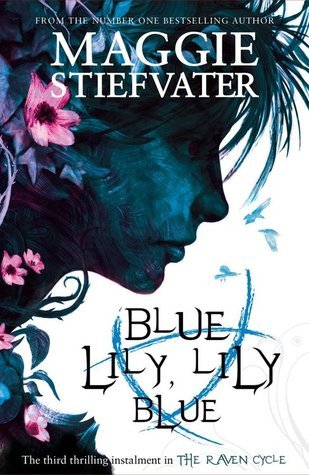 There was something about this book that just… wasn't as fun as the first two… I don't know. It felt like there was something missing. Like the first book was obviously to create this world and establish the characters and the paranormal happenings in this world. The second book got even more fun because it went even further with everything and delved deeper into who the boys are. While this book, it felt like all the fun was behind held back for the final installment. WELP. I HOPE THE LAST ONE WILL BE BETTER AND AWESOME!!!
 3 Books!
A STRANGER IN OLONDRIA
by Sofia Samatar ⛵📒👻
Oh man. THIS BOOK. SO BEAUTIFUL!!! It's a High Fantasy novel that throws you into the deep end from the very start. The world building happens as you go along and while it does feel all very sudden and confusing at first, Samatar has a way of writing that makes it easy to understand what is happening. It doesn't get too overwhelming either, sure there's a lot of made up lingo thrown in, like in A Clockwork Orange, but it's like the way she writes kinda helps you figure everything out as you go along. Also helps to read this book SLOWLY. Like don't try to eat it all in one go or in fast chunks over a few days. It's about 300 pages so it helps to read it in chunks over like a week or something. Or several like I did…
After I finished it, I felt like someone had been sitting on my face and had finally got up. WEIRD SENSATION I KNOW, but I was just so blown away by how beautiful this novel was. It's no wonder it took her something like 12 years to put together. Sofia Samatar also just released a new book set in the same world, so of course I need to read that ASAP.
 4 Books!
A HERO FOR WONDLA
[WONDLA #2]
by Tony DiTerlizzi 🖥🌳✨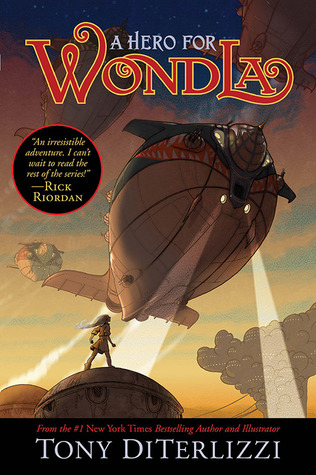 THIS SERIES IS SO GOOD!! AHHH!! More world building regarding the last humans!! Sad moments and touching moments!!! Hilarious moments and stressful moments!!!! This second installment was on par with the first in terms of enjoyment levels. Maybe not the exact same because the first one was discovering a whole different world and the excitement of that was a new thing. But also in this one we dove deeper into the world of the humans Eva encounters. It had such a good ending too that I can't wait to read the next!! I also gotta say, I read this book all in one go. I started it before going to sleep and then I literally could not get myself to stop reading until it was over.
 4 Books!
TROLLHUNTERS
by Daniel Kraus & Guillermo del Toro 👺⚔⌚
Leave it to Tío Guillermo to write an incredibly rich and exciting kids book about TROLLS. The internet tells me there is possibly a sequel and I kinda hope there is.
WHAT A FUN FUN FUN BOOK!!! I loved how it started off a little spooky, a little sad and even a little weird, but once it picked up the momentum, it didn't stop. It was just such a delight to read. I loved the diverse underworld of the trolls and the vivid descriptions that left just enough for the reader to fill in the blanks, and the fact that there were a handful of full page colour illustrations!! Don't get me wrong, I love "making the movie" in my head, so to speak, while reading, but I also appreciate a little guidance too. A detailed cover, or a map at the start of the book, or a little illustration at the start of each chapter. Little things like that.
Long story short, if you love trolls and grew up watching TV shows like 'Gargoyles' and 'AAH! REAL MONSTERS!' then this book will surely be a fun romp for you too.
Also shout out to Guillermo for being able to balance the grim and disturbingly dark with the hilarious and light. Case in point: the Cthulhu character who is absolutely hilarious but actually kinda scary when you think about it.
 3 Books!
THE GOLDEN SPECIFIC
[THE MAPMAKERS TRILOGY #2]
by S.E. Grove 🗺👪✨
I did not enjoy this one as much as the first. But that is not to say that I didn't like it! I just expected the same sort of "emotions" that I had when I read the first book. I did however enjoy that the kids were having separate adventures and meeting new people. I was worried after the first book that the next would include a lot of WILL THEY WONT THEY romantic nonsense. I was so relieved when that wasn't the case. ALSO! New characters!! New kick ass ladies!!! NEW MAPS!!! Honestly this series is a really fun romp and worth it if you loved the His Dark Materials series.
 3 Books!
THE PRINCE OF THE MIST
by Carlos Ruiz Zafón
[TRANSLATOR: Lucia Graves] 👻🌊👪
I'm STILL thinking about this book. MAN. It was so good!! It's very short but it's not under 100 pages, so I wasn't going to read it all in one go. WRONG. I couldn't stop reading it. It was like I was transfixed. It was just scary enough to make me fear the geckos trying to talk to me from behind my air-con, but not so much that I was going to sleep with the lights on. If anything, at the very least this book got me pumped up to read more of Zafón's work!!
 5 Books!
EASTERN HEATHENS: AN ANTHOLOGY OF SUBVERTED ASIAN FOLKLORE
edited by Amanda Lee Koe & Ng Yi-Sheng 👻✨🌏
First off I just want to take a moment to appreciate how PRETTY this book is!!! It's such a small thing but I have small hands, so I always appreciate it when things are my size and don't make me feel like an infant. ANYWAY, the people they chose to contribute to this anthology were all so good. I feel like it was pretty well rounded!! I LOVED LOVED LOVED the Ramayana retelling!! I can't remember now who wrote it, but it was so good. I am briefly acquainted with the story myself so it was really fun to see the references while reading along.
The other story I really enjoyed was the one about Chang'e, because as anyone who knows me well enough knows, there are several paths to my heart, and one of them is SciFi. I was really into the world that was created to jump-start the retelling and I would love to read more about it! The other thing I appreciate about this anthology is that after each story, there is an explanation on the original folk tale so that the reader can truly appreciate the story. WELL DONE MY DUDES.
PS: @Writers out there – please to write more cool re-tellings of Asian folk tales you heard of growing up or as a grown up. Especially Chang'e. I love Chang'e. Pretty moon goddess chilling with her white rabbit. ♥
[img src: wiki]
 3 Books!
SOUNDLESS
by Richelle Mead 🔇🎨⛔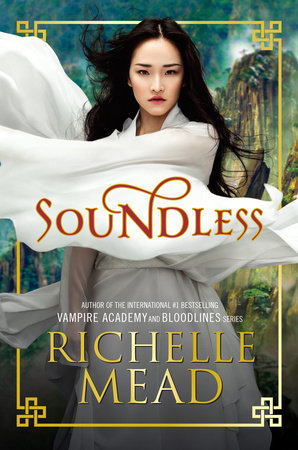 This one was uh, not as great as I thought it would be. I did read reviews that told me as much but I wanted to give it the benefit of the doubt. The concept sounded like a Chinese folk tale and it felt like it had great potential so I wanted to give it a shot.
It wasn't terrible and it was enjoyable enough to read, but it was by no means amazing. So much of it was predictable and unoriginal, which made me very sad. 🙁
The female lead was pretty flat and one dimensional. On top of the fact that she was pretty boring and predictable, the world was sooo under developed! Again, LOST OPPORTUNITY!! But what can I expect from a white-western lady..

[img src: unknown]
I'm giving it 2 books because even though I was very disappointed, I was kinda forewarned about it so I went in trying not to expect much and came out with something that was enjoyable enough to chew through in one go without hating myself too much.
Honestly this is as "Asian Inspired" as a white girl on Halloween in a "Geisha" costume.

[img src: unknown]
 2 Books!
SILVER IN THE BLOOD
by Jessica Day George 🐺🌬👭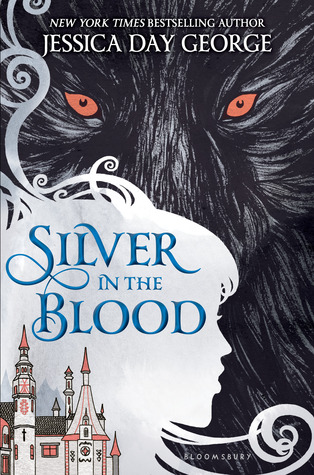 So there's a girl and her cousin who are also the best of friends who find out their family in Romania are hiding a LOT of secrets. Honestly this book was just such cheesey fun. Vampires! Werewolves!! Centuries old family prophecies!!!! Women coming into their own and developing their own strength!!!!! It's pretty damn fun. Doesn't hurt that I also have Romanian heritage, and for some reason that means I'm more game to read stuff like this… ? I dunno man. ANYWAY, it was totally worth it. Like I said, a lot of fun and also had some unexpected twists that I really didn't see coming. Be warned though, there are quite a few scenes of sexual assault/harassment which could be triggering for some people. Also the toxic family part. But if you can handle that, I'm sure you'll enjoy this like you enjoy eating food that is bad for you but it tastes so good so you can't resist.
 3 Books!
FUZZY MUD
by Louis Sachar 😷👧🏾☣
I… did not like this all that much… Maybe I would have enjoyed it more as a kid…? I'm not sure. Louis Sachar is a legend for writing 'holes', so I knew I really wanted to read this to see what's been going on. It made me feel very itchy. And a bit grossed out to be honest. The descriptions of the effect of the 'fuzzy mud' aren't that graphic, but it's enough to be honest. Enough to make me want to scrub myself with a steel wool sponge. I guess I'm just not a "disease horror" type person. Or whatever that kind of thing is called.
 1 Book!
THE CHIMES
by Anna Smaill 🎼👬💭
This book is really quite beautiful to read. The first half is a bit hard to read because the writing is quite 'experimental'. It's all over the place in a flowing kind of way and even though I was a bit confused by it, it was still so lovely to read. I don't think I've ever read of a book that has used the concept of music in this way. I won't say how the music is used because it is kinda spoilery BUT it is super cool and I would TOTALLY read more like it!!!!
After reading I found out that Smaill was originally going to have this be a YA novel, which makes sense once you consider the second half of the book. It definitely has those typical YA moments, especially with the relationship in the book. But it is by no means a bad thing!! It flows well with the first half so it's all good.
 4 Books!