🌈 🏳️‍🌈 H A

P P Y

 🏳️‍🌈 

P R

I D E

🏳️‍🌈 

M O

N T

H !

 🏳️‍🌈 🌈
Not gay as in happy, but queer as in fck you! AM I RIGHT MY DUDES?
[img src: unknown]
ANYWAY, I just wanted to spotlight a handful of my favourite LGBT/GSM reads this month since it is pride month after all.
💟💟 AMBERLOUGH by Lara Elena Donnelly 🌈
Cabaret meets noir spy thriller packed to the gills with kick ass ladies and queerios. I read this in February as I got a sample of the book from NetGalley and I have NEVER bought a book on my Kindle faster than I did after finishing that sample. It has a bit of a slow beginning, setting the world and the land and it's inhabitants, but then once the shit hits the fan, YOU CANNOT STOP READING. Also there is heartbreak at the end. Very painful heartbreak. But then at the mention of Cabaret I feel like that should already be like a warning sign. We all know how THAT ended… 😢 BUT! Apparently there is to be a sequel…! Not sure how I feel about that but I'm still game all the same.
Ok so straight up – this is a Western. It would be hard to read this if you REALLY didn't like Westerns. But it is also not a Western in the true sense of the genre, like it's not True Grit or Vengeance Road. The lead character is called Nettie who is half black and half Native American, and also kinda trans? I say 'kinda' because it's never really flat out said so, same goes to their sexuality, but it's safe to assume it's fluid at the very least. Nettie also befriends a pair of Native American twins who are two-spirit, and there's a boy but it doesn't go how you think it does… There's also a shit ton of vampires, werewolves, a siren and a chupacabra, and harpies. And a lot of horses and burly cowboy types. It's a fun wild romp. TRUST. There's also a sequel out that I've yet to read!!!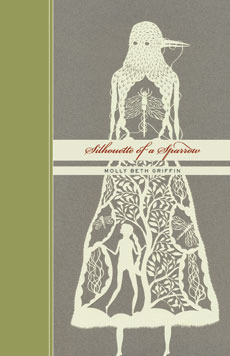 This is a slightly short novel, just under 250 pages, set in 1926, where a 16 year old Garnet is sent to a lake resort to escape a polio epidemic in the city. She dreams of indulging her passion for ornithology – study of birds – and visiting a new amusement park, basically enjoying her last summer before the end of high school. Being the 1920s, she's expected to find a nice boy and settle down and have a brood of children. But being stuck in the country side is just as oppressive as being in the city, and her only respite is working in a hat shop where she's struck up an INTENSE relationship with a flapper who inspires a deep faith in herself so she can save herself from the boredom of traditional femininity. BASICALLY a coming of age story with lesbians in 1920s USA, with a touch of rebellion. It's really sweet and an incredibly easy read.
💟💟 MAURICE by E.M. Forster 🌈
MAURICE. OH MAURICE. THIS BOOK….!!!! So many emotions…. not even 250 pages and SO MANY FEELINGS. TL;DR version is that this novel is about the process in which a man of the typical middle class suburbia and education in the turn of the 20th century, realises that he is gay. It ends in an emotional love affair in which Maurice FINALLY accepts himself and rejects his inherited system of values and conduct. The reason for all the FEELS is what you'd call the paratext of the book, the knowledge that Forster wanted to demonstrate the possibility of love outside "normal" experience, and to expose a society that did not necessarily see this as immoral, but 'unnatural'. This book was completed in 1914 and personally I think it's just as important to read then as it is now!! Also I mean once you read it you can watch the cute movie so…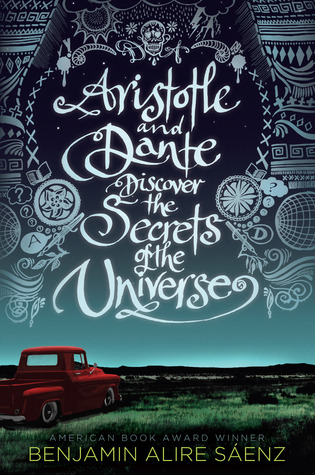 Every time I think of this book I think about how when I finished reading it I felt like throwing it across the room because it was so BEAUTIFUL. Aristotle is an angry teen with a brother in prison. Dante is a know it all who has a unique way of looking at things. When they first meet they have nothing in common, but as they spend more time together they realise they have a special friendship that changes lives and can last a lifetime. AND THROUGH THAT FRIENDSHIP THEY LEARN THE MOST IMPORTANT TRUTHS ABOUT THEMSELVES AND THE KIND OF PEOPLE THEY WANNA BE!!!!!!!!!!!!! Anyway, it's a very sweet YA novel with latinx kids and it very much reads like a YA novel, so if you cannot really stomach YA writing then you might find this hard to get through. But no shade no shade, books that are targeted at younger audiences can be hard to read as an older person! It's all good.

[img src: unknown]