Singaporeans love acronyms. It's a known fact. This year the nation turns 52, which means it's been 52 years of my dad dealing with, "but if you're from Singapore, how can you be white?" seeing as he's so old that when he was born here, he had a commonwealth UK passport.

[img src: unknown]
ANYWAY I decided to make a silly book tag relating to the nonsense you can find on every national day parade. Sort of like a bingo card, but with book recs, if you will.
I'm gonna tag some local authors that I love (on twitter), and then be daring at tag some Malaysian ones too and hope they don't try to strangle me with their kebaya lol……………….
BUT DON'T JIO ME OK YOU CAN DO THIS IF I DIDN'T TAG YOU TOO…
Here are 13 categories since 13 x 4 is 52. Which is the age of Singapore this year.
Just go with it.
🇸🇬🎈 HISTORY OF THE NATION COMPLETE WITH CRYING LKY
favourite non fiction history book

MARCH Vol. 1 | John Lewis & Andrew Aydin & Nate Powell
"March is a vivid first-hand account of John Lewis' lifelong struggle for civil and human rights, meditating in the modern age on the distance traveled since the days of Jim Crow and segregation. Rooted in Lewis' personal story, it also reflects on the highs and lows of the broader civil rights movement."
🇸🇬🎈 CHOIR OF SCHOOLKIDS WHO CAN'T SING WITH CRINGE COSTUMES
a book that is objectively Not Great but you still adore it
DRACULA, THE UN-DEAD | Dacre Stoker & Ian Holt
Ok so this book IS actually kinda bad. Great-grandnephew of Bram Stoker decides to write a sequel to Dracula. It kinda reads like fanfiction and is a bit all over the place, but thankfully is not a Hot Mess thanks to Ian Holt, who is a Dracula historian. Apparently that's a thing. But if you know me well enough you know that I have a soft spot for what I call "published fanfiction" and this directly falls in that category. Worth a read if you have time to kill and want something mindless and Spoopy.
🇸🇬🎈 TFW THE RED LIONS JUMP AND YOU HOPE NOBODY GETS HURT
favouite thriller or supsensful book
THE DREAM THIEVES [THE RAVEN CYCLE #2] | Maggie Stiefvater
This book doesn't directly fit into a thriller or suspense novel, but it was very suspenseful to me when I read it. I remember constantly being like, AND THEN??? AND THEN!?!? while reading it. Probably my favourite book of the series too, granted I haven't read the final one yet. But I doubt I'll love it more than this one.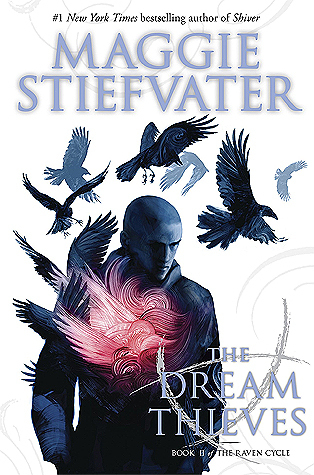 🇸🇬🎈 WHEN THE NDP SONG OF THE YEAR IS TERRIBLE AND NOT 'HOME'
a series that didn't live up to the hype/suffered a Sophmore Slump
ALL OTHER NDP SONGS CAN DIE IN FIRE
PERELANDRA [SPACE TRILOGY #2] | C.S. Lewis
I tried SO. DAMN. HARD to finish this second book. I really did. But in the end I think I gave up like halfway through. Which is SO SAD because I really did love CS Lewis' writing in this not so fantasy story, and yet…. It was so boring……………… If you have plans to read this series, just read the first book and be done with it. It's not worth it. Unpopular opinion? Probably.
🇸🇬🎈 THE TENSE MOMENT WHEN THE MILITARY DUDE YELLS
favourite military inspired book
NINEFOX GAMBIT [THE MACHINERIES OF EMPIRE #1] | Yoon Ha Lee
Surprisngly to some this is NOT a Star Trek novel!!!!!!!!!!!! But instead another equally amazing novel whose sequel recently came out!! I found this book to be VERY complex to read, in that it was hard for me at times to remember everything that was happening, and though it took me quite a while to read, I think that ended up working in my favor cause I was able to process things better!!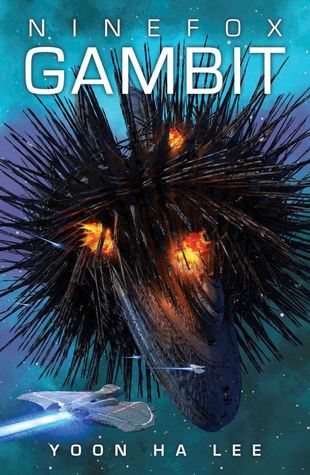 🇸🇬🎈 WANTING AN NDP TICKET JUST FOR THE GOODY BAGS
book you bought because of the pretty cover
THE RABBIT BACK LITERATURE SOCIETY | Pasi Ilmari Jääskeläinen & Lola Rogers
Grabbed this one in my local library a while back SIMPLY because I thought the cover was pretty. Did the inside match the outside? Kinda..? It was a weird book. I finished it but I wouldn't recommend it to people as I didn't think it was that great of a book… CURSE MY VANITY!!!!!
🇸🇬🎈 THAT ONE AUDIENCE MEMBER HAMMING IT UP FOR THE CAMERA
a plot twist you never saw coming
[shout out to this top lad from SG50 src]
THE GIVER | Lois Lowry
When I read this at like 11 or 12, the climax of this book BLEW MY MIND. I mean this book was the first of it's kind that I had read and I was 100% impressed by it, but I think it was when Jonas truly learned about the community was when I was fully blown away.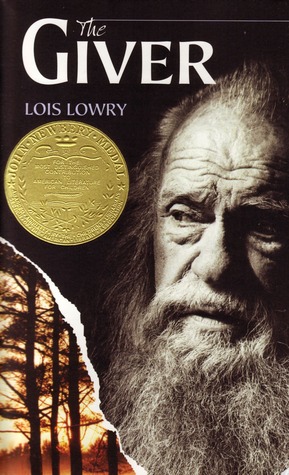 🇸🇬🎈 HOPING MALAYSIA'S PM NAJIB WILL GET INVITED AGAIN LIKE AN EX AT A WEDDING 
book that actually made you laugh out loud
MY GIANT GEEK BOYFRIEND | Fishball
First time I read this I probably looked insane because I was laughing SO MUCH. I keep forcing it on everyone I know as well and the results seem to be the same, everyone loves it and everyone dies laughing.
🇸🇬🎈 THE BRIEF MOMENT WHEN YOU ACTUALLY FEEL PATRIOTIC
ride or die book
THE AMULET OF SAMARKAND | Jonathan Stroud
I didn't want to be predictable again so I decided to feature another book that certainly is a Ride or Die favourite for me. I just.. I just love Bart so much…………..
🇸🇬🎈 WHEN IT'S BEEN FOREVER AND THE BIT YOU'VE BEEN WAITING FOR HAS YET TO HAPPEN
a good slow burn book
MAURICE | E.M. Forester
I'm not sure if this qualifies as a slow burn book, but I'm sticking it here anyway. This book made me so emotional after reading it and I still get a bit weepy in the chest whenever I hear the name, Maurice.
🇸🇬🎈 ARGUING WITH FAMILY OVER WHICH COSTUME IS UGLIER
a cover you hate
LOLITA | Vladimir Nabokov
EVERY LOLITA COVER IS A COVER I HATE. THE ONLY ONES I DON'T HATE ARE THE ONES THAT HAVE NO IMAGE. I HATE HOW EVERYONE THINKS THIS BOOK IS ABOUT ONE THING WHEN IT REALLY IS ABOUT ANOTHER. /rant over
🇸🇬🎈 WATCHING FRANCHISES TRYING TO OUT SINGAPORE EACH OTHER
two characters that have great banter 
SNAKE AGENT [DETECTIVE INSPECTOR CHEN #1] | Liz Williams
Detective Inspector Chen and Seneschal Zhu Irzh have some top level banter I tell you. Nothing better than a mortal and a demon of hell bickering away like an old married couple.
🇸🇬🎈 BEING THANKFUL FOR TWITTER CAUSE YOU CAN NOW ENJOY ALL THE SNARKY COMMENTARY 
favourite anthology
MINISTRY OF MORAL PANIC | Amanda Lee Koe
So sue me, I'm predictable. This is one of my favourite books ever, and favourite local book so OF COURSE I was going to put it in at some point. I just wish non-Singaporeans could fully understand it while reading it too. But it's too connected to Singapore and South East Asia for people outside of the culture to really understand I think. They should still read it anyway because it's damn good and they could probably understand it at least on a basic level.